The Southeastern Massachusetts Motorcyclists' Survivors Fund
The Southeastern Motorcyclists' Survivors Fund) is a 501(c)(3) Non-Profit, Charitable, all-Volunteer organization that helps to provide financial assistance to injured or fallen motorcyclists and their families. Proceeds raised through community events and fundraisers are used to help these individuals who have fallen on hard times due to their accident(s).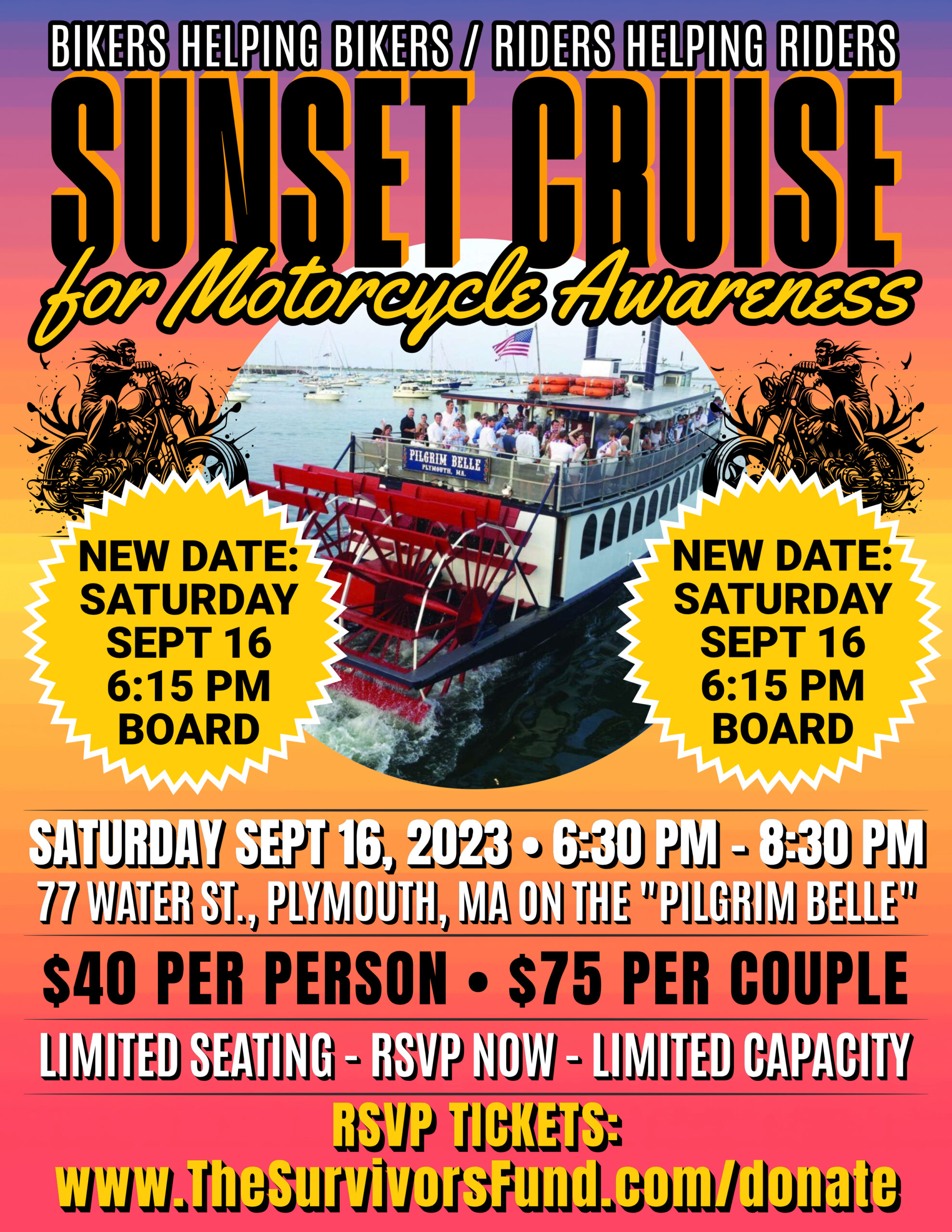 SUNSET CRUISE FOR MOTORCYCLE AWARENESS

NEW DATE: Saturday September 16th from 6pm-8:30pm
Join us for a "Sunset Cruise for Motorcycle Awareness" on Saturday night, September 16th, from 6:30pm – 8:30pm, boarding at 6:15pm and departing from historic Plymouth Harbor on the "Pilgrim Belle" with music, food, and beverages available.
September 16th, 2023: Tickets are no longer available online.  See you on the Pilgrim Belle!